Event Time
19:30
(Asia/Dubai)
Event type
Panel discussion
Topic
Coaching in organisations
5th ICF Middle Prism Award Ceremony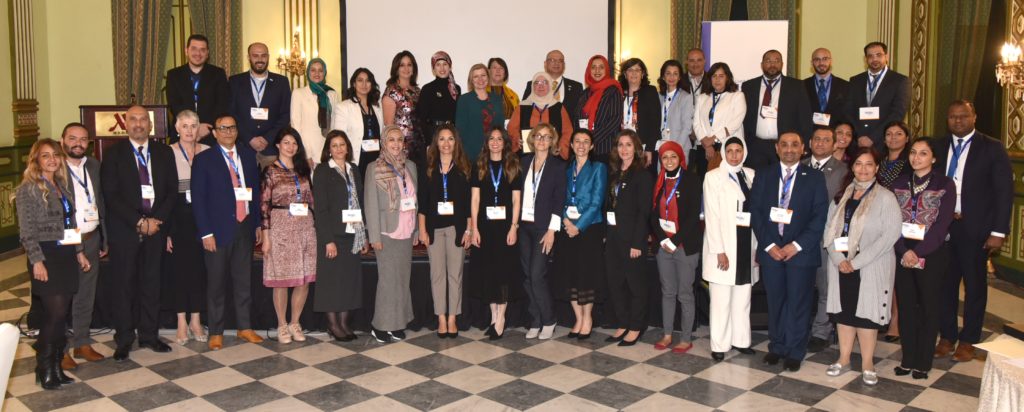 ICF celebrates the growth of professional coaching in the Middle East with the announcement of the five finalists for the 2021 ICF Middle East Prism award (in alphabetical order):
– Abu Dhabi National Oil Company
– Abu Dhabi School of Government
– Ahli Bank Oman
– ARAMEX Bahrain
– Saudi Industrial Development Fund (SIDF).
Join us for the 2021 ICF Prism Award Ceremony and enjoy an interactive panel discussion to learn more about how organizations and coaches achieved their successful coaching program in the Middle East.
Our panelists are:
–  Alia Al-Serkal, PhD, MSc & BSc from Dubai, representing DU (Emirates Integrated Telecommunication Company), winner of the 2019 edition.
–  Benita Stafford-Smith, MCC from Oman
–  David Ribott, MCC from Dubai
–  Ghada Shana'a, ACC, Assessment Director in Bahrain Institute of Public Administration (BIPA), winner of the 2018 edition
Feel also free to also discover the success stories of our 2020 winner and honourable mention QFC and OMIFCO.
Event schedule or other information/comments
• Opening welcome
• Panel discussion
• Live Q & A session
• Announcement of the 2021 honorable mention and winner
• Ceremony wrap-up
For Media Enquiries, please contact: isabelle.maes@coachingfederation.org
Maximum participants: 600
Type of coaching:
Coaching in organisations
Remaining: 62
CCE UNITS by type:
CC : 0 RD : 0
Number of events : 61
Number of languages : 8