Editor
Synthesis Insights
Subject
Psychosynthesis Life Coaching, Self-Leadership
Coaching The Essence Through the Power of Love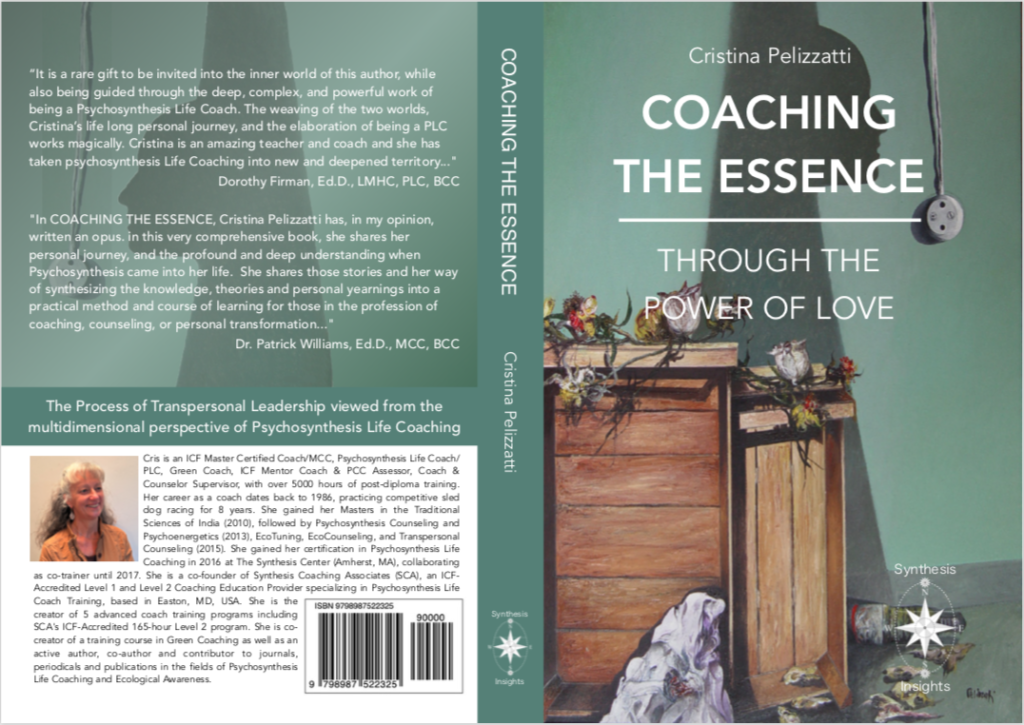 This book is a practical manual born out of a desire to share with those interested how I became a Psychosynthesis Life Coach, putting together the various pieces of my life.
A life that, from its beginnings, has been marked by an aptitude for transpersonal coaching: an essential orientation for living every day spiritually and bringing into action the higher potentials that are begging to come to light and be acted upon, especially when facing the most difficult challenges.
The examples and tools you will find in this writing are the result of years of study and passionate work that I still do in the helping professions with a transpersonal approach centered on the realization of our Essence, our luminous, spiritual center- what Psychosynthesis, a science of the spirit founded at the beginning of the 20th century and forerunner of Positive Psychology terms the "Self".
The major focus of this book is on Psychosynthesis applied to coaching.
Links to purchase the book
The views and opinions expressed in this book are those of the author and do not necessarily reflect the opinions and views of the International Coaching Federation (ICF).
The publication of a book written by an ICF member in this library section does not equate to an ICF endorsement or guarantee of the products or services provided by the author
View library