Editor
Les Editions du Devenir
Subject
A guide to becoming
Organic Leadership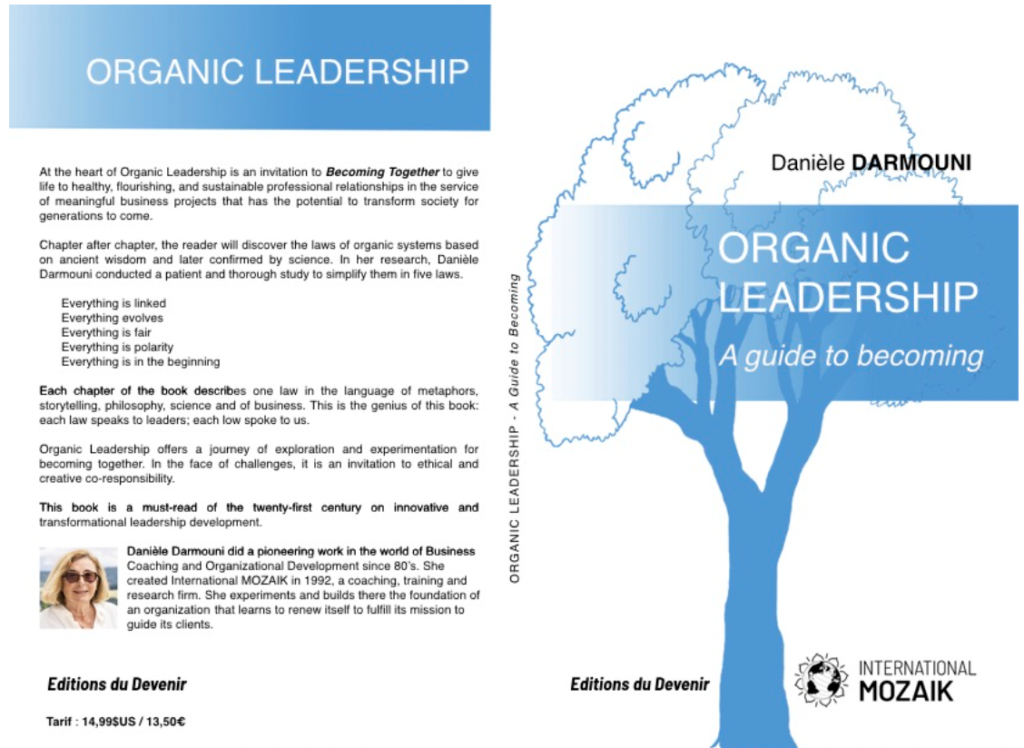 At the heart of Organic Leadership is an invitation to Becoming Together to give life to healthy, flourishing, and sustainable professional relationships in the service of meaningful business projects that has the potential to transform society for generations to come.
Chapter after chapter, the reader will discover the laws of organic systems based on ancient wisdom and later confirmed by science. In her research, Danièle DARMOUNI conducted a patient and thorough study to simplify them in five laws.
Everything is linked.
Everything evolves.
Everything is fair
Everything is polarity
Everything is in the beginning
Each chapter of the book describes one law in the language of metaphors, storytelling, philosophy, science and of business. This is the genius of this book : each law speaks to leaders; each low spoke to us.
Organic Leadership offers a journey of exploration and experimentation for becoming together.
Links to purchase the book
The views and opinions expressed in this book are those of the author and do not necessarily reflect the opinions and views of the International Coaching Federation (ICF).
The publication of a book written by an ICF member in this library section does not equate to an ICF endorsement or guarantee of the products or services provided by the author
View library