Subject
Coaching Business Fundamentals
The Coaching Solopreneur – How to build a Coaching Business with Sustainable Foundations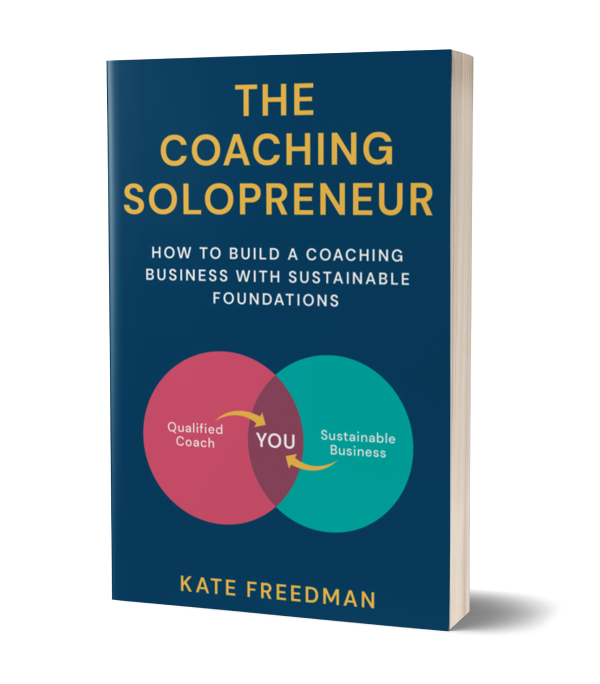 Are you thinking about setting up as an independent coach offering your coaching services now that you are qualified?
Are you a coach who is already offering their coaching but finding running a coaching business harder than you expected?
Being a solopreneur coach can be a lonely and a more difficult profession to launch into if you have not spent time thinking about the business you are intending to run and your why for running it.
Building a sustainable business to house your coaching practice starts with knowing what to build and why!
Kate has built a sustainable business that houses her coaching services and now is ready to share the coaching house model that can help you build your approach to being a coaching solopreneur.
In building her own coaching business over the last five years the insights have led to her new book "The Coaching Solopreneur" where she shares the common lessons learnt and how to prepare and plan for what you need to build into your unique coaching house.
Links to purchase the book
The views and opinions expressed in this book are those of the author and do not necessarily reflect the opinions and views of the International Coaching Federation (ICF).
The publication of a book written by an ICF member in this library section does not equate to an ICF endorsement or guarantee of the products or services provided by the author
View library